Chingy is back with another official mixtape! "Chances Make Champions" is hosted by DJ Noize and features 14 brand new & original songs! From hard-knocking trap beats, to club bangers, to smooth R&B songs, Chingy got something for everyone on this tape!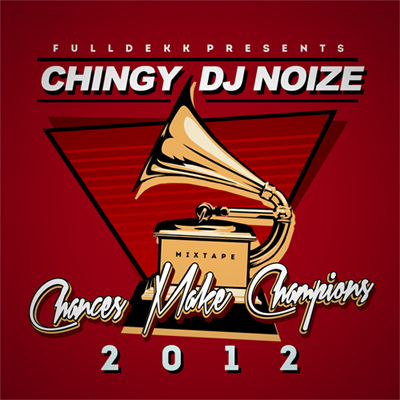 Title: Chances Make Champions
Artist: Chingy
DJ: DJ Noize
Release: October 31, 2012 

Tracklist:
01. Intro
02. Go Dumb (Ft. Lil Bit)
03. Club Nights
04. Yangin
05. Fire
06. Stop The Violence (Interlude)
07. Fresh Thug
08. 4 A Real Niguh (Ft. Bred Gang)
09. They Aint Bout Nuttin
10. By Far
11. Still Gittin It
12. Lil Momma
13. Relationship 101 (Interlude)
14. Keeper (Ft. Chris Woodhouse)
15. I'm Hurr (Ft. Solo and Ms. Kriss)
16. Wanna Go (Ft. Brad Young)
17. You and Me
To download this mixtape for free click "Download" in the player above, or here.
Chingy also releases a brand new video along with his mixtape called "Club Nights"